Reply to the Following Comment: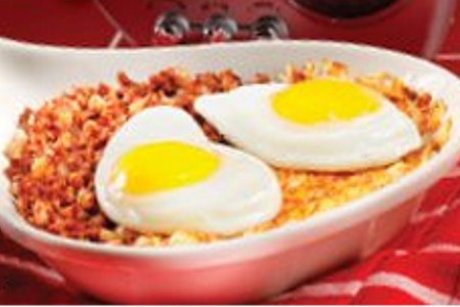 Skillet Scramble and Coffee at Country Kitchen
Start your day off right with a Skillet Scramble and coffee from Country Kitchen. You'll get grilled ham and farm-fresh scrambled eggs on a bed of seasoned has browns smothered in cheese sauce.
More information and Specs
Gratuity not included. No substitutions. Country Kitchen not responsible for lost or stolen items. Valid at Hannibal, MO location only.
Additional Terms and Conditions
Standard terms and conditions apply. Please visit our Terms of Service Page for more details.