Reply to the Following Comment:
You've finally found a nearby oasis! Serving Owensboro since 1985, Oasis Tanning Salon can help you achieve a beautiful glow. Mystic Tan is a UV-free experience, so you can get bronzed up without the slightest bit of sunshine.
More information and Specs
Valid 90 days from date of purchase. Must have Oasis issued gift card to redeem.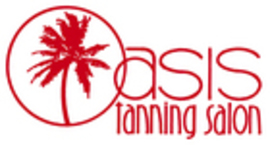 Additional Terms and Conditions
Standard terms and conditions apply. Please visit our Terms of Service Page for more details.
I love Oasis tanning salon and also there products!! Thier staff is friendly and the beds are always clean.
I love Oasis tanning salon. Not only is the staff friendly, but the beds are always clean. They also have a great variety of the most popular tanning products availabe.