Reply to the Following Comment: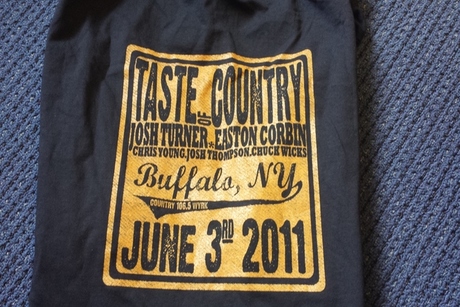 2011 Collector's Edition WYRK Taste of Country T-Shirt (Size Adult L)
Show your years of support for WYRK with your very own 2011 Collector's Edition Taste of Country T-Shirt! This size adult large t-shirt will be mailed directly to you from the station.
More information and Specs
$5 flat rate shipping fee included. Size adult large only. T-shirt will be shipped directly to purchaser. Please allow 1-2 weeks for delivery.
Additional Terms and Conditions
Standard terms and conditions apply. Please visit our Terms of Service Page for more details.