Reply to the Following Comment:
Enjoy a leisurely and relaxed atmosphere at The Inn Town. Check out their amazing pub menu that's full of sandwiches, steaks, seafood, weekly specials and vegetarian options!
More information and Specs
Valid for 90 days from date of purchase.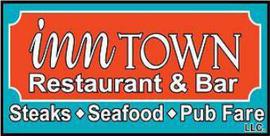 Additional Terms and Conditions
Standard terms and conditions apply. Please visit our Terms of Service Page for more details.