Reply to the Following Comment:
Review and confirm your bid
Bids End: Dec 06, 2013 07:00 PM
less than a minute
Your Max bid: $
By clicking Confirm Bid you commit to buy this item from Seize the Deal if you are the winning bidder.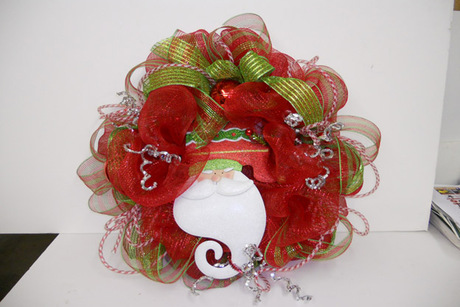 Christmas Mesh Wreath From Ellis Home & Garden
Bids End: Dec 06, 2013 07:00 PM
The Auction has ended! Thank you for your interest.
Ellis has one of the most impressive greenhouse operations around, showing all types of product, from tropicals out of California to annuals and shrubs grown locally. Ellis also carries many seasonal items in the greenhouse from fresh cut pumpkins in the Fall to beautiful red poinsettias during Christmas.
Ellis' interior decorations are some of the best around. Ellis prides their stores on not only having a unique product selection, but also showing its customers how to best use this product with intricate displays throughout the entire store. We also have a huge selection in framed artwork, florals, giftware, ribbon, and candles including Yankee Candles and Circle 'E' Candles. However it is truly our seasonal departments that set us apart from the norm, especially our Christmas Shops! For a more detailed description and pictures of our Christmas Shop, please visit our Department descriptions page.
More information and Specs
No cash value. No cash/credit back. Not valid with any other offers. Must use entire voucher in same visit.
Terms and Conditions
Standard terms and conditions apply. Please visit our Terms of Service Page for more details.
Bid History
This item has been bid on 5 times
| Bidder | Price | Date/Time | Status | |
| --- | --- | --- | --- | --- |
| b*****a | $48.00 | 2013-12-02 18:17 CST | Current top Bidder | |
| s*****s | 43.0 | 2013-12-02 18:17 CST | Outbid | |
| s*****s | 38.0 | 2013-12-02 17:24 CST | Outbid | |
| a*****a | 33.0 | 2013-12-02 17:22 CST | Outbid | |
| s*****s | 28.0 | 2013-12-02 07:11 CST | Outbid | |