Reply to the Following Comment:
Review and confirm your bid
Bids End: Apr 03, 2013 11:59 PM
less than a minute
Your Max bid: $
By clicking Confirm Bid you commit to buy this item from Seize the Deal if you are the winning bidder.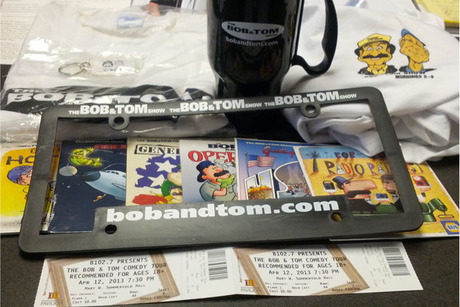 Bids End: Apr 03, 2013 11:59 PM
The Auction has ended! Thank you for your interest.
Two front row seats to the Bob & Tom Comedy All-Star tour at the Washington Pavilion, Friday, April 12. Chick McGee from the Bob & Tom Show is the emcee with comedians: Greg Hahn, Tim Wilson and Tim Cavanagh. You'll also get two meet & greet passes with the comics before the show, a B102.7/Bob & Tom Show t-shirt, a sixpack of Bob & Tom Show CD's and a $50 gift card from Applebees in Sioux Falls. Money from the auction goes to Cure Kids Cancer in Sioux Falls.
More information and Specs
Item must be picked up at retailer's location.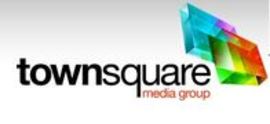 Townsquare Media - Sioux Falls
Merchant Website
5100 S. Tennis Ln
Sioux Falls, SD 57108
P: (605) 361-0300
Terms and Conditions
Standard terms and conditions apply. Please visit our Terms of Service Page for more details.
Bid History
This item has been bid on 7 times
| Bidder | Price | Date/Time | Status | |
| --- | --- | --- | --- | --- |
| m*****7 | $751.00 | 2013-03-27 23:45 CDT | Current top Bidder | |
| c*****t | 750.0 | 2013-03-27 23:45 CDT | Outbid | |
| m*****7 | 501.0 | 2013-03-27 22:16 CDT | Outbid | |
| c*****t | 500.0 | 2013-03-27 22:16 CDT | Outbid | |
| m*****7 | 251.0 | 2013-03-27 22:14 CDT | Outbid | |
| c*****t | 250.0 | 2013-03-27 22:14 CDT | Outbid | |
| m*****7 | 100.0 | 2013-03-27 17:40 CDT | Outbid | |