Reply to the Following Comment:
Review and confirm your bid
Bids End: Aug 16, 2013 07:00 PM
less than a minute
Your Max bid: $
By clicking Confirm Bid you commit to buy this item from Seize the Deal if you are the winning bidder.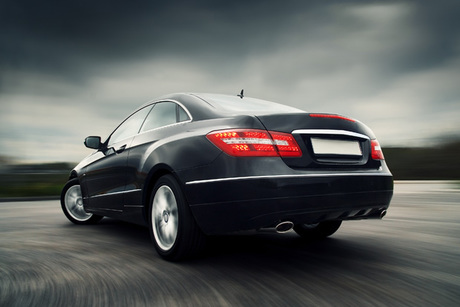 $300 Worth of Gas From Lott Oil Company
Bids End: Aug 16, 2013 07:00 PM
The Auction has ended! Thank you for your interest.
$300 worth of gas from Lott Oil Company

Lott Oil Company is comprised of well diversified but complimentary business units: Lott Oil Company, which is the commercial, industrial, and wholesale component; and Shop-A-Lott Stores, the retail, convenience store, and truck stop unit. Lott Oil Company's Commercial Business Unit is headquartered in Natchitoches, Louisiana. Located at 1855 South Drive, the company has bulk storage capacity for fuels and lubricants totaling nearly 500,000 gallons, and thousands more in drum and package capacity. Additionally, two CPA's oversee a staff responsible for ordering, logistics, accounts payable and receivable, safety, and human resources. Lott Oil Company maintains a constant self-improvement cycle to remain a "best in class" organization!
More information and Specs
No cash value. No cash/credit back. Not valid with any other offers. Must use entire voucher in same visit. Pick up gas card at Lott Oil Bossier City location: 3470 State Route 782-2, Bossier City, LA 71112 Gas is only available for purchase at Bossier City location.
Terms and Conditions
Standard terms and conditions apply. Please visit our Terms of Service Page for more details.
Bid History
This item has been bid on 10 times
| Bidder | Price | Date/Time | Status | |
| --- | --- | --- | --- | --- |
| s*****s | $210.00 | 2013-08-16 18:55 CDT | Current top Bidder | |
| j*****5 | 200.0 | 2013-08-14 14:06 CDT | Outbid | |
| j*****n | 190.0 | 2013-08-14 13:56 CDT | Outbid | |
| j*****5 | 180.0 | 2013-08-12 15:16 CDT | Outbid | |
| p*****a | 170.0 | 2013-08-12 14:52 CDT | Outbid | |
| j*****5 | 160.0 | 2013-08-12 10:27 CDT | Outbid | |
| r*****3 | 150.0 | 2013-08-12 10:27 CDT | Outbid | |
| r*****3 | 140.0 | 2013-08-12 09:30 CDT | Outbid | |
| d*****2 | 130.0 | 2013-08-12 09:30 CDT | Outbid | |
| d*****2 | 120.0 | 2013-08-12 06:42 CDT | Outbid | |