Reply to the Following Comment: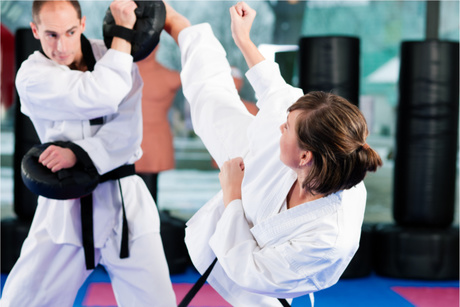 Two Months of Kempo Karate Classes, Uniform From Moore Martial Arts
At Moore Martial Arts, they teach Anshinkai-do Karate, which when translated means "The Way of the Peaceful Mind," and Kosho Shorei Ryu Kempo, which means "The Old Pine Tree School of Encouragement." They teach students to be confident, disciplined, physically and mentally ready against any would be assailant and incorporate goals to a child's behavior, including physical, mental, emotional and intellectual. Take two months of Kempo Karate classes and receive a uniform from Moore Martial Arts and learn discipline, confidence, self-defense and much more.
More information and Specs
New clients only. Valid for students age four and up. Valid 90 days from date of purchase.
Additional Terms and Conditions
Standard terms and conditions apply. Please visit our Terms of Service Page for more details.