Reply to the Following Comment:
Fitness 19 wants to bring fitness to your family and local community. They offer the finest cardio and strength equipment available in a friendly atmosphere and at an incredibly low price. Your three month membership included all fees, including the joining fee! Tell your friends and family about Fitness 19 and we'll see you there!
More information and Specs
No credit/cash back. No cash value. Expires 90 days from date of purchase.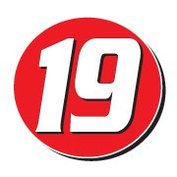 Additional Terms and Conditions
Standard terms and conditions apply. Please visit our Terms of Service Page for more details.