Venue Map
Reply to the Following Comment:
Shaping Systems by Gina Lee is for anyone who needs help making a fitness plan and sticking with it. The program allows you to lose that stubborn fat while still shaping your natural look. With Shaping Systems by Gina Lee, you'll feel more motivated and energized in every workout.
More information and Specs
Offered in men's and women's divisions. Expires two years from date of purchase.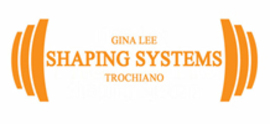 Additional Terms and Conditions
Standard terms and conditions apply. Please visit our Terms of Service Page for more details.