Reply to the Following Comment:
What's Happenin' Production is a full-service audio/video production and photography studio as well as audio/video rental and CD & DVD duplication center. With over 27 years in the industry, we have the experience to serve you intelligently and professionally. Whether it's photography, video services, wedding, parties, corporate events or more, let the experts at What's Happenin' Production handle it.
More information and Specs
Valid 90 days from date of purchase.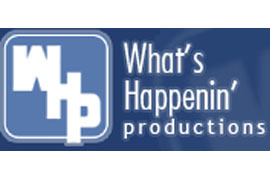 Additional Terms and Conditions
Standard terms and conditions apply. Please visit our Terms of Service Page for more details.