Reply to the Following Comment:
Sleep like a baby on a brand new mattress from Mattress Factory Showroom. All of their mattress are double-sided, and they're made right in Evansville!
More information and Specs
No credit/cash back. Valid for 90 days from date of purchase.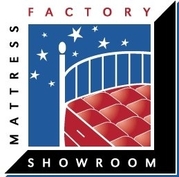 Additional Terms and Conditions
Standard terms and conditions apply. Please visit our Terms of Service Page for more details.