Reply to the Following Comment: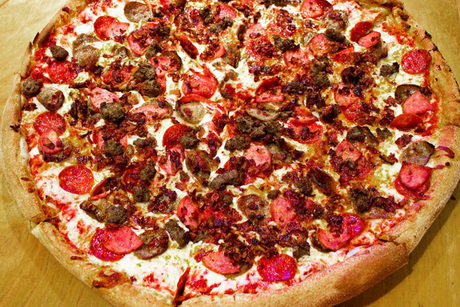 Pizza, Sandwiches & More at Great Northern Pizza Kitchen
Great Northern Pizza Kitchen is a unique and creative pizza place. They have more than 40 varieties of pizzas for you to choose from, such as Sauced Up Buffalo and Macaroni and Cheese Pizza. They also have amazing, super-fresh salads with 30 topping options and 15 dressings, as well as specialty salads, sandwiches, soups, cookies; you name it, they have it. And they'll serve it to you in a fast, friendly manner.
More information and Specs
No purchase limit. Not valid with any other offers. No cash value; no cash/credit back.
Additional Terms and Conditions
Standard terms and conditions apply. Please visit our Terms of Service Page for more details.
Love it! Had a slice of cheese and a slice of Buffalo chicken wing tonight for the first time. The pizza is fantastic, especially the crust. I had no issues with anything falling off the crust and enjoyed it. The price was also very reasonable. Will definitely make this a regular.