Reply to the Following Comment:
Genuine Alligator Jawbone Knife From Hellebuyck's Trading Post
If you're in search of antiques, collectibles and vintage items, then it's time to visit Hellebuyck's Trading Post. They offer furniture, glassware, signs, tools and much more! Find what you're looking for and save today. This certificate will get you a genuine alligator jawbone knife with a 7" blade - perfect for a gift!
More information and Specs
Genuine alligator jawbone knife. No purchase limit. Not valid on firearms or ammunition. Expires 90 days from date of purchase.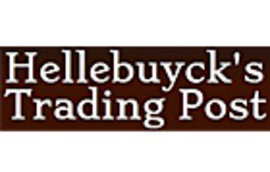 Additional Terms and Conditions
Standard terms and conditions apply. Please visit our Terms of Service Page for more details.