Reply to the Following Comment:
Fuel Injection Cleaning From Smith Auto Repair & Electric
Get a fuel injection cleaning for your gas vehicle from Smith Auto Repair and Electric. Their experts will flush and clean the fuel injection system and help keep your vehicle running strong.
More information and Specs
No purchase limit. Limit 1 certificate per person per appointment. Must call for appointment. Valid for gas only vehicles.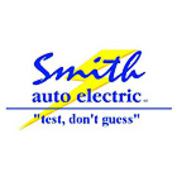 Additional Terms and Conditions
Standard terms and conditions apply. Please visit our Terms of Service Page for more details.