Venue Map
Reply to the Following Comment:
Want to get your stinky buddy looking good and smelling great? Head to Shampoodle and do it yourself! They have all the supplies you'll need including shampoo, towels, conditioner, scrubby ear and eye cleaner, combs, rakes, brushes and more. Plus, their staff is always ready to help answer any questions!
More information and Specs
Includes DIY wash plus nail trim and breath treatment. Valid for 90 days from date of purchase.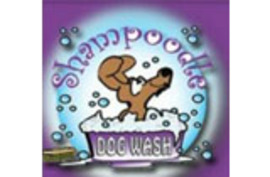 Shampoodle
1535 Crescent Rd.
Clifton Park, NY 12065
P: 518-371-6600
Additional Terms and Conditions
Standard terms and conditions apply. Please visit our Terms of Service Page for more details.