Venue Map
Reply to the Following Comment:
Complete Oil Change at Rick's Service Center & Auto Detailing
Rick's Service Center proudly provides quality automotive repair to the Lapeer, MI, area and surrounding communities. They take pride in customer service and attention to detail.
More information and Specs
Valid for most vehicles, up to 5 quarts of oil. Valid 90 days from date of purchase.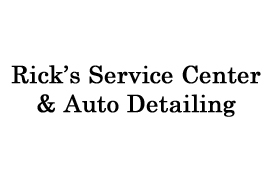 Additional Terms and Conditions
Standard terms and conditions apply. Please visit our Terms of Service Page for more details.