Reply to the Following Comment: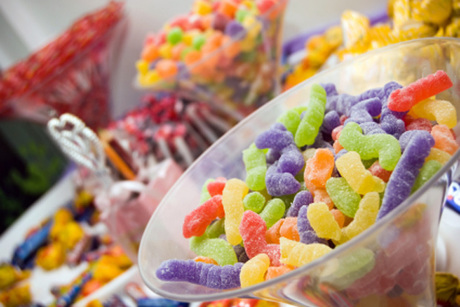 $20 Toward Joe's Jerky and Nonnie's Country Store & Cafe
With over 40 years of meat processing experience, Joe's Jerky is the maker of USDA approved jerky, available in 6 great flavors: Original, Hot, Teriyaki, Hot Teriyaki, Sizzlin Hot and their new Buffalo Style Chicken Jerky. Not only do they have jerky, but their country store carries a wide assortment of locally produced products including cheese, jams, candy, coffee, maple syrup, salsas and BBQ and pasta sauces. They also carry bulk candy, nuts and dried fruits. In their meat case you can find homemade hot and sweet sausage as well as hamburger meat and premade meatballs. If lunch is what you're looking for, stop by and visit their new cafe open from 10:00 a.m. to 2:00 p.m Monday through Friday. Eat in, take out or have it delivered! They're now serving homemade chili, soups, salads, sandwiches, paninis and Daily Specials. Homemade bread, cinnamon buns and desserts are available too! If you're planning a party or event, ask about their catering menu! The Country Cafe: Simply Homemade, Taste the Difference!
More information and Specs
Limit one voucher per visit. No credit/cash back. Expires 90 days from date of purchase.
Additional Terms and Conditions
Standard terms and conditions apply. Please visit our Terms of Service Page for more details.