Reply to the Following Comment:
12lb Bag of Redpaw X-Series Perform 3 From Tails of the City
Redpaw X-Series Perform 3 for Dogs is formulated to meet the nutritional levels established by the AAFCO Dog Food Nutrient Profiles for Lactation and Growth. Formulated for active to performance dogs. The gold standard of the X-Series line. This food is for dogs who get vigorous exercise at least 5 times per week, are having trouble maintaining weight, or whose fitness level is outpacing their current diet.
This is the right food for your dog if these are the types of activity/exercise he or she takes part in 5+ times/week:

• long runs
• long walks
• sports
• training
More information and Specs
No cash value. No cash/credit back. Not valid with any other offers. Must use entire voucher in same visit. One per person per visit. Expires 90 days from date of purchase.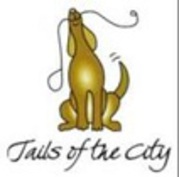 Additional Terms and Conditions
Standard terms and conditions apply. Please visit our Terms of Service Page for more details.
I really love this food and am going to sing its praises. Drum (age 8) - who has had serious food/digestion/appetite issues since he was a puppy is absolutely flourishing on this food. We've tried in the neighborhood of ten different foods, and a raw diet, and this food is the only thing that has ever worked for him consistently. He hasn't refused a single meal since we started on it six months ago, and he's never had a single soft stool. Grip (who can't tolerate most grains) is also doing beautifully on it. It has very low grain content, and that grain is millet (gluten-free, easily digestible).